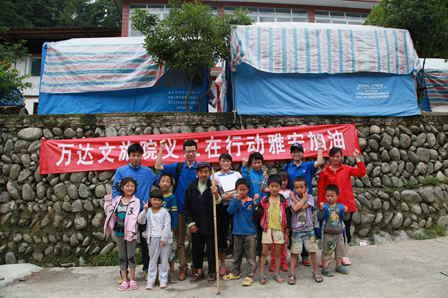 A 7.0-magnitude quake struck Ya'an City, Sichuan Province on April 20, resulted in 196 people dead, 24 missing, at least 11,826 injured with more than 968 seriously injured.
Staff of the institute raised a total of 57,000 yuan and books in just a couple of days after the earthquake and decided to hand in the donations directly to the most needed in the quake-hit area.
After collecting information from different avenues, the institute chose two families to provide assistance. The two families suffered both devastating earthquakes in 2008 and 2013.