Changbaishan ranks among top travel destinations
May 20,2013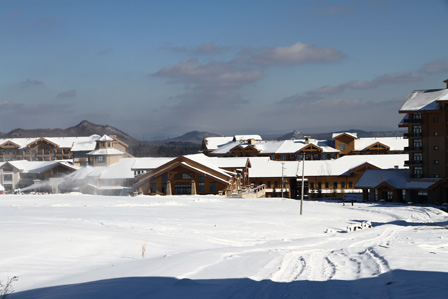 Changbaishan in Northeast China's Jilin Provinces has been selected by New York Times as one of the 46 top travel destinations in 2013.
The opening of the Wanda Group's Changbaishan International Resort, as stated in the NYT article published in this January, adds charm to Changbaishan, which in Chinese means "ever-white mountain".
Changbaishan International Resort, opened on July 28, 2012, is located in Fusong County, Baishan City, Jilin Province, occupying an area of 21 sq km. It is only 10 km away from the Changbaishan Airport and 20 km away from the Heaven Lake scenic spot on China-North Korea border.
The $3.2 billion resort is one of the largest in Asia, with 43 trails totaling nearly 20 miles, and has a partner in Starwood, which opened a Westin and Sheraton resort with more than 500 combined rooms there in July.
Only two destinations in China made to the list. Another one is Northwest China's Ningxia Hui Autonomous Region.
Find out why Changbaishan made the list at the New York Times article.
Related News:
Changbaishan International Resort Opens
Wanda's 1st cultural tourism city lands in Harbin
About Wanda Group:
The Dalian Wanda Group was founded in 1988 and operates in four major industries, including commercial properties, luxury hotels, culture & tourism, and department store chain. The company has assets of 300 billion yuan ($48 billion) and an annual income of 141.7 billion yuan ($23 billion), and pays 20.2 billion yuan ($3.2 billion) in taxes every year. The company now operates 67 Wanda Plazas, 38 five-star hotels, 6,000 cinema screens, 57 department stores and 63 karaoke outlets across the country. By 2015, the company aims to increase its assets to 400 billion yuan ($64.8 billion) and annual income to 250 billion yuan ($40.5 billion), and pay 30 billion yuan ($4.8 billion) in taxes every year, becoming a world-class enterprise.