CNBC shoots videos at Wanda headquarters
May 15,2013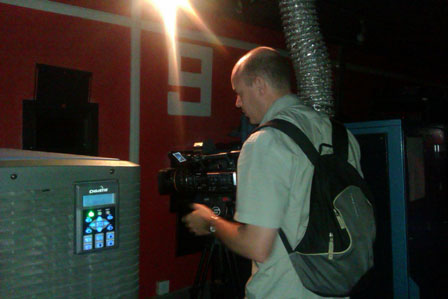 US business news channel CNBC sent its staff to Wanda Group in Beijing on May 13, 2013 to do some pick-up shootings for its earlier interview with Chairman Wang Jianlin.
The channel took videos at Wanda's headquarters in downtown Beijing and some of the Wanda cinemas.
Wang was interviewed by CNBC on March 13 on his visit to the US.
CNBC is a leading business news channel providing real-time financial market coverage and business information to approximately 390 million homes worldwide. CNBC also provides daily business updates to 400 million households across China.