Wanda Holds Annual Work Meeting
Jan 21,2013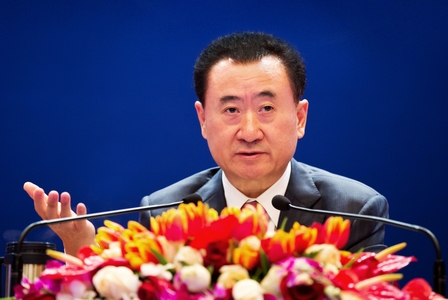 Chairman Wang made a speech at the annual work meeting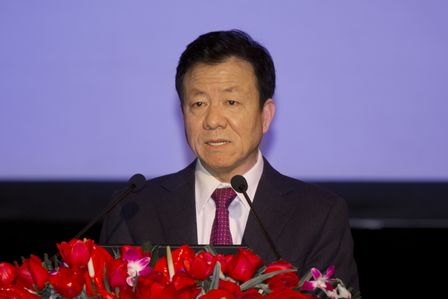 Ding Benxi, President of Wanda Group, announced the list of excellent workers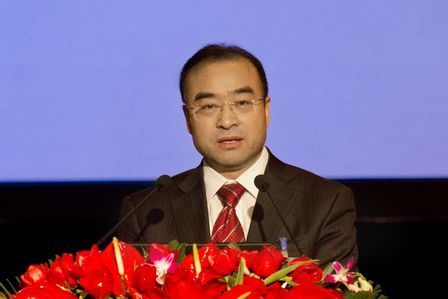 Yin Hai, Vice President of Wanda Group, presided over the meeting
Wanda's Spring Festval gala
Wanda Group gathered its employees at the Beijing Wanda Sofitel Hotel on Saturday for its 2012 annual work meeting, where the company summarized its work in the past year, commended outstanding workers and set goals for 2013.
Wang Jianlin, Chairman of Wanda Group, made a work report at the meeting.
More than 1,000 representatives from the company's headquarters and subsidiaries attended the meeting. Other workers of Wanda Group across the country who could not attend in person listened to Wang's speech via video uplink.
Wang said Wanda Group made remarkable achievements in eight aspects last year. The company exceeded production targets, made major breakthroughs in innovations, expanded internationally, achieved a No. 1 position in the cultural industry, further developed its tourism resorts, improved corporate management, established new luxury hotel brands and set an example in terms of corporate social responsibility.
Wang also pointed out deficiencies in the company's operations in 2012 and laid out major goals for 2013, such as strengthening culture and tourism, further emphasizing multinational expansion, focusing on operational sectors, continuing to improve quality, absorbing top talent from around the globe, and building a social enterprise.
Wang said Wanda's revenue will place it among the world's top 300 companies if the company meets its three-year goal, laying a solid foundation for the group to become a world-class enterprise.
Top management presented certificates to outstanding teams, senior managers and workers at the meeting. A grand Spring Festival gala and banquet was held afterward.
(Editor: Guan Xiaofeng)