Wanda Stages Lights and Fireworks Show
Jan 05,2013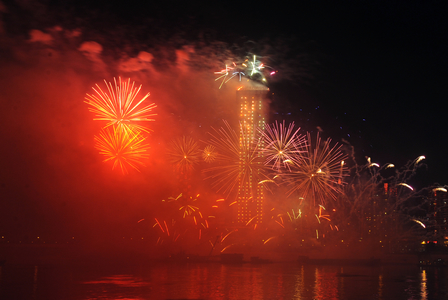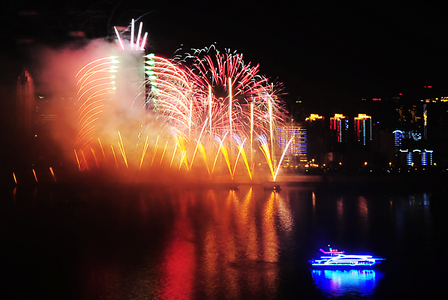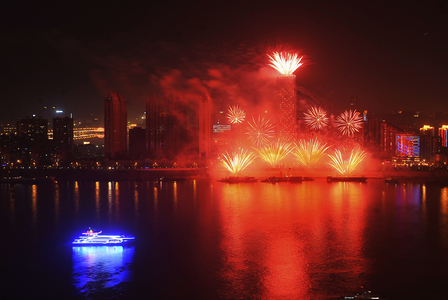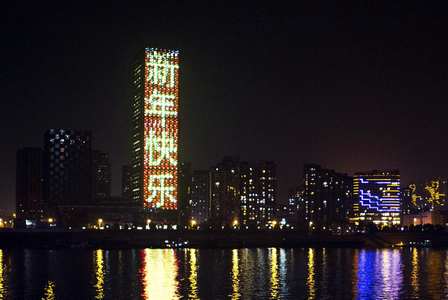 A magnificent New Year Lights and Fireworks Show was staged at the Wuhan Wanda Center on the Yangtze River on Dec. 31, 2012.
It was the second time that Wanda organized such a show, and tens of thousands of Wuhan citizens were in attendance.
Thanks to added content as well as greater use of multimedia and advanced technology, this year's show was longer and better than last year.
The show includes two parts. The first part is a five-minute show of colorful lights on Wuhan Wanda Center's skyscrapers. And the second part is a 20-minute show of fireworks with music.
More than 160,000 fireworks were set off over the course of the evening, including 3D varieties as well as fireworks in the shape of Chinese characters and an 18-meter-long display in the shape of a waterfall.
(Editor: Guan Xiaofeng)