Longwan Wanda Plaza Opens in Wenzhou
Nov 30,2012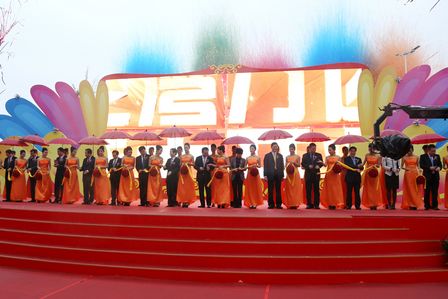 Government officials and Chairman Wang Jianlin attended the opening ceremony
Chairman Wang Jianlin made a speech at the ceremony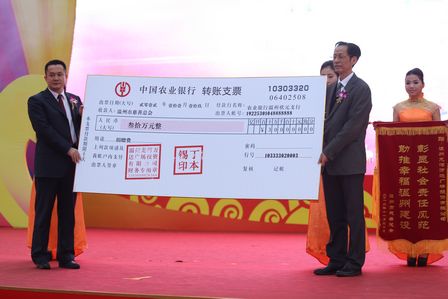 The Wanda Group donated 300,000 yuan to local charity association
Longwan Wanda Plaza, the biggest urban complex in southern Zhejiang Province, opened in Wenzhou on November 30.
Chen Derong, Vice Governor of Zhejiang Province and Party Chief of Wenzhou, Chen Jinbiao, Mayor of Wenzhou, and Wang Jianlin, Chairman of the Wanda Group, attended the opening ceremony.
The plaza includes a large shopping center, pedestrian street, IMAX cinema, KTV, supermarket, apartments and office buildings.