Wanda Realm Hotel Opens in Huai'an
Nov 21,2012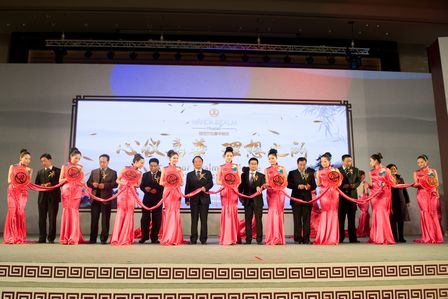 The Wanda Realm Huai'an Hotel in Jiangsu Province celebrated its opening on November 21, 2012. The hotel is owned and managed by Wanda Hotels & Resorts, a global leading luxury hotel brand.
It is Wanda's 6th international luxury hotel in China, following those in Taiyuan, Ningde, Quanzhou, Changsha and Zhangzhou.
Wanda Realm Huai'an sets a brand new standard for five-star hotel facilities and service in Huai'an, a vibrant business and tourist destination.
The hotel is located in the city's fashionable Qinghe district and offers charming views of the picturesque Bochi Mountain Lake and Park.
The hotel has 230 spacious and elegant guestrooms, including 21 premier suites and three Executive Floors.
Wanda Hotels & Resorts plans to open 16 hotels next year.
(Editor: Guan Xiaofeng)