Erqi Wanda Plaza Opens in Zhengzhou
Oct 14,2012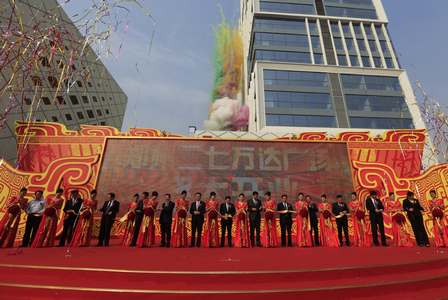 Government leaders and Chairman Wang attend the opening ceremony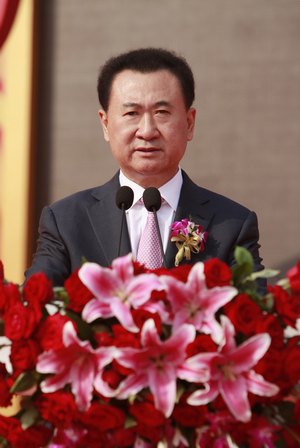 Chairman Wang makes a speech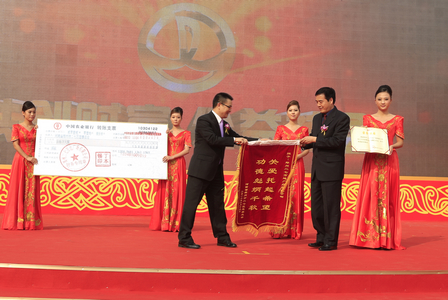 The Wanda Group donates 500,000 yuan to local charity association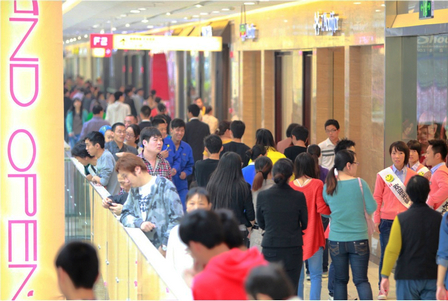 People visit the plaza
Erqi Wanda Plaza, the second urban complex developed by the Wanda Group in Zhengzhou, capital of Henan Province, opened Saturday.
Wu Tianjun, Party Chief of Zhengzhou, Zhao Jiancai, Vice Governor of Henan, and Wang Jianlin, Chairman of the Wanda Group, attended the opening ceremony.
The Wanda Group donated 500,000 yuan to local charity association at the opening ceremony.
The plaza is composed of a shopping center, a business hotel, apartments and a pedestrian street. The shopping center has an area of over 170,000 square meter, including major stores such as Wanda Department Store, Wanda Cinema (with IMAX), Dagexing KTV, Gome Home Appliances and a fitness center with swimming pool.
(Editor: Guan Xiaofeng)