Puxi Wanda Plaza Opens in Quanzhou
Sep 29,2012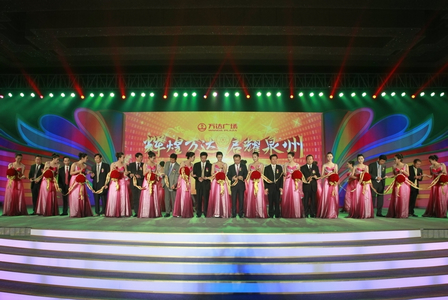 Government officials and Chairman Wang attended the opening ceremony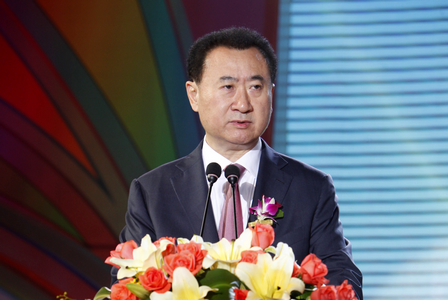 Chairman Wang made a speech at the opening ceremony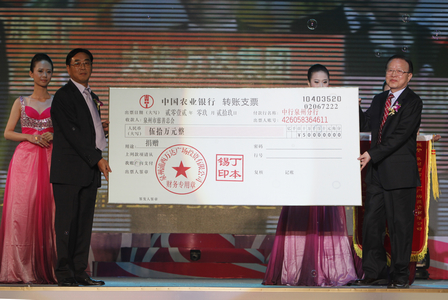 The Wanda Group donated 500,000 yuan to support local charity causes at the opening ceremony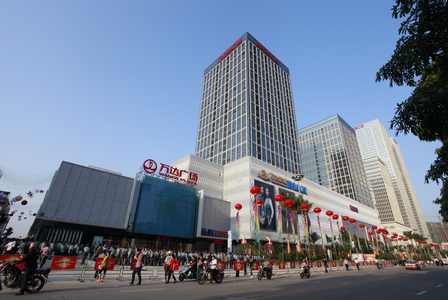 Quanzhou Puxi Wanda Plaza
Quanzhou Puxi Wanda Plaza, Wanda's first A-level flagship project, opened on September 29 in Quanzhou, a coastal city in South China's Fujian Province.
The Wanda Wenhua Hotel, the first super 5-star hotel in Quanzhou, opened at the same time.
Chen Rongzhou, Vice Mayor of Quanzhou, and Wang Jianlin, Chairman of the Wanda Group, attended the opening ceremony.
The Wanda Group donated 500,000 yuan to local charity association at the opening ceremony.
Chairman Wang said at the ceremony that Quanzhou Puxi Wanda Plaza is the No.1 project among all the Wanda Plazas that have opened.
It includes a shopping center, super 5-star hotel, three 5A-level office buildings of 180 meters high, two SOHO buildings, eight well-furnished apartment buildings and a 960-meter-long pedestrian street.
The shopping center contains famous brands such as Wanda Department Store, Wanda Cinema, Dagexing KTV, Tesco, Gome, Starbucks Coffee, H&M, ZARA and UNIQLO.
It is the largest urban complex in the Western Taiwan Straits Economic Zone and will greatly improve Quanzhou's commercial quality.
(Editor: Guan Xiaofeng)