Ningde Wanda Plaza and Jiahua Hotel Open
Aug 13,2012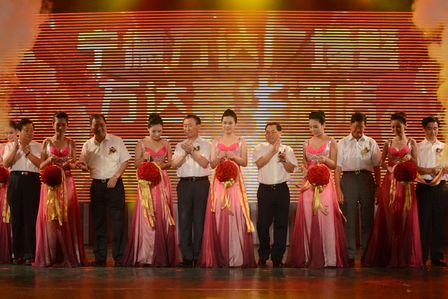 Ningde Wanda Plaza and 5-star Ningde Jiahua Hotel in Fujian Province opened on August 11.
Liao Xiaojun, Party Chief of Ningde, and Wang Jianlin, Chairman of the Wanda Group, attended the opening ceremony.
Five-star Ningde Jiahua Hotel is the 2nd luxury hotel constructed and managed by the Wanda Group in China.
The Wanda Group donated 300,000 yuan to the local charity association at the opening ceremony.
(Editor: Guan Xiaofeng)