Wanda to invest 17 billion yuan in Heilongjiang
Aug 03,2012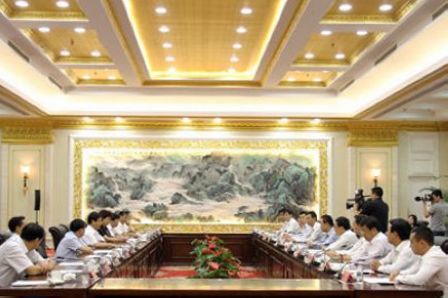 The Wanda Group will invest 17 billion yuan in Northeast China's Heilongjiang Province to build urban complexes in the province's major cities, the group announced on Wednesday.
According to an agreement signed between the group and the Heilongjiang provincial government on Wednesday, Wanda will build urban complexes in the cities of Qiqihar, Mudanjiang and Jixi, occupying 1.8 million square meters.
The complexes, containing 5-star hotels, shopping malls, high-grade office buildings and apartments, will be completed within 2 years.
In addition, the Wanda Group signed investment letters of intent with others cities in the province, including Harbin, Jiamusi, Heihe and Yichun.
(Editor: Guan Xiaofeng)