Changbaishan International Resort Opens
Jul 28,2012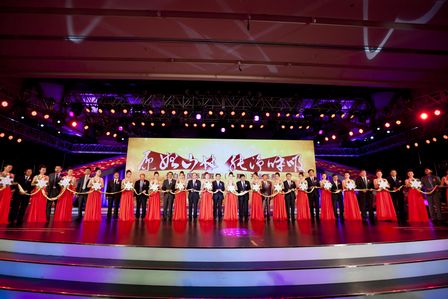 Quan Zhezhu, Deputy Director of the CPC United Front Work Department and Party Chief of All-China Federation of Industry and Commerce, Chen Weigen, Vice Governor of Jilin Province, Li Wei, Party Chief of Baishan City, and Chairman Wang Jianlin attended the opening ceremony.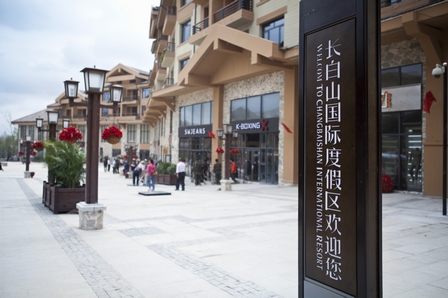 the resort town of Changbaishan International Resort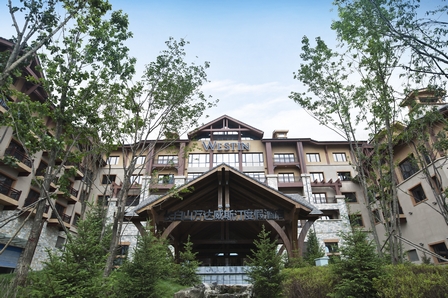 Changbaishan Wanda Westin Hotel (super 5-star)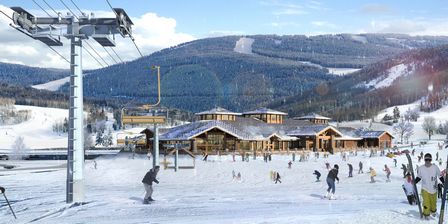 the ski park of Changbaishan International Resort
Changbaishan International Resort (Phase I), one of the largest tourism and vacation projects in China, opened on July 28.
The resort is located in Fusong County, Baishan City, Jilin Province, occupying an area of 21 sq km. It is only 10 km away from the Changbaishan Airport and 20 km away from the Heaven Lake scenic spot on China-North Korea border.
The resort is invested by six Chinese private enterprises, including Wanda Group, China Oceanwide, Yifang Group, Elion, Legend Holdings and UFIDA Software, with a total investment of 20 billion yuan.
At the opening ceremony, the resort donated 20 million yuan to Baishan City for creation of the city's cultural industry fund.
The resort's first phase contains four hotels (super 5-star Wanda Westin Hotel, 5-star Wanda Sheraton Hotel, Wanda Holiday Inn and Wanda Apartment Holiday Inn), a resort town and a cultural center.
The other projects in Phase I, including a ski park, a grand theatre, a museum and a hot spring spa center, will open this winter.
The resort's Phase II includes super 5-star Wanda Park Hyatt Hotel, 5-star Wanda Hyatt Hotel and three 3-star hotels. They will open in 2013.
The Phase III, including two 5-star hotels, will open in 2014.
The ski park in the resort is the world's first-class and Asia's largest ski park, with an area of 7 sq km. The park has 43 ski lanes, totaling 30 km, and can accommodate 8000 skiers.
The resort is expected to attract a huge amount of tourists from home and abroad and create 20,000 jobs directly, which will greatly promote local economic and social development.
(Editor: Guan Xiaofeng)