Chairman Wins International Investment Strategist Award
Jun 29,2012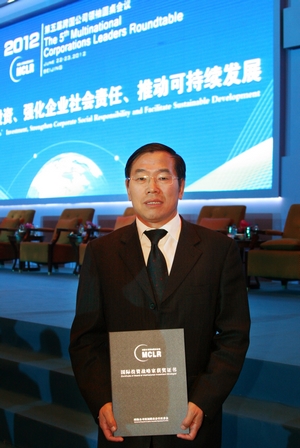 Li Yaohan, Senior Vice President of the Wanda Group, accepted the award certificate on behalf of Chairman Wang Jianlin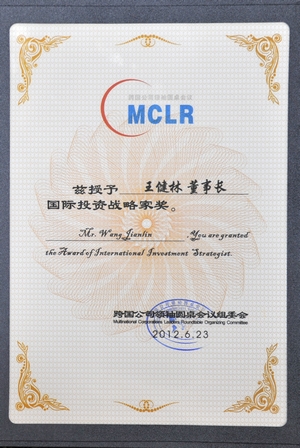 the Award Certificate
Chairman Wang Jianlin was granted the Award of International Investment Strategist at the 5th Multinational Corporations Leaders Roundtable on June 23.
The roundtable was sponsored by the United Nations Development Programme, the United Nations Conference on Trade and Development, the United Nations Environment Programme, the United Nations Industrial Development Organization and the United Nations Global Compact.
China International Council for the Promotion of Multinational Corporations and Beijing Chaoyang District Government organized the conference, which was held between June 22 and June 23 in Beijing.
(Editor: Guan Xiaofeng)