Wanda Donates RMB25M for Liangshan Orphans
Apr 09,2012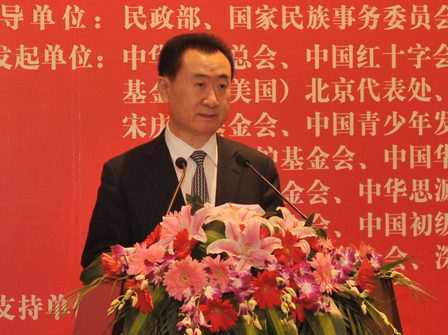 The launching ceremony of "Charity Liangshan," a joint philanthropic campaign to support the orphaned children in the Liangshan Yi Autonomous Prefecture, Sichuan Province, was held in Beijing on Monday.
Wang Jianlin, Chairman of the Wanda Group, attended the ceremony and made a speech as an entrepreneur representative.
Chairman Wang announced that the Wanda Group will donate 25 million yuan to build a full-time boarding school that provides primary and junior secondary eduction for more than 2,000 orphans in Liangshan.
The school will start construction in the third quarter of this year and is expected to be built by August, 2013.
It is the largest single charitable donation made for the joint philanthropic campaign of "Charity Liangshan."
(Editor: Guan Xiaofeng)