Foundation Stone Laid for Yuyao Wanda Plaza
Mar 19,2012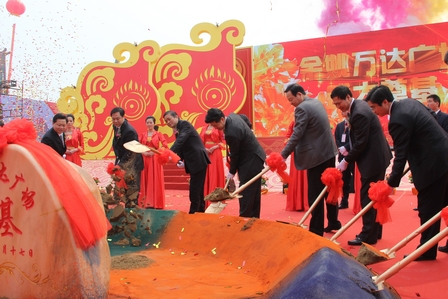 The foundation stone laying ceremony for the Yuyao Wanda Plaza near Ningbo, Zhejiang Province, was held on March 17. Mao Hongfang, Party chief of Yuyao, Xi Ming, Mayor of Yuyao and Qi Jie, Vice-President of Wanda Group attended the ceremony.
Xi Ming said Wanda Group has made great contributions to the city of Yuyao and he expected the plaza will significantly improve the city's functions.
The Yuyao Wanda Plaza has a gross floor area of around 350,000 sq m, with an investment of 2 billion yuan ($317 million).