Wanda Group Signs a Strategic Cooperation Agreement with Export-Import Bank of China
Feb 16,2012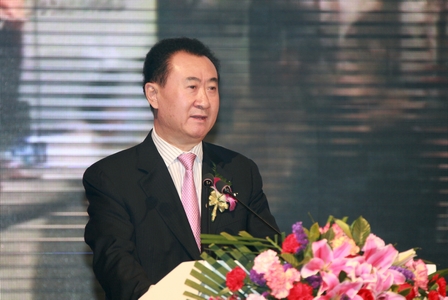 Wang Jianlin, Chairman of Wanda Group, Spoke on the Signing Ceremony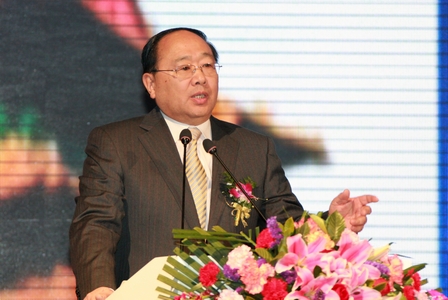 Li Ruogu, Chairman of Export-Import Bank of China, Spoke on the Signing Ceremony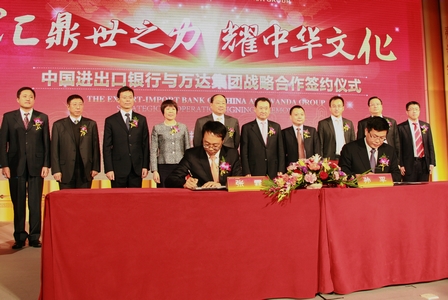 Zhanglin, Vice President of Wanda, Signed the Agreement with Sun Ping, Vice Governor of Export-Import Bank
February 16, the Export-Import Bank of China and Wanda Group have inked a strategic cooperation agreement at the Sofitel Wanda Beijing. Thus both parties have formally established, at the group-to-group level, a bank-corporate strategic cooperative relationship. This marks a bank-corporate strategic collaboration between Wanda with another large state-owned bank following Wanda's earlier strategic partnerships with the top four state-owned banks. The Export-Import Bank of China will provide financial support to Wanda Group's culture, tourism businesses and cross-border mergers and acquisitions. This collaboration will create a favorable environment for Wanda to develop its culture and tourism industries into pillar corporate businesses, as well as to grow overseas.
The Export-Import Bank of China is directly under the leadership of the State Council, and a government-owned financial institution, which is mandated to implement the national industrial policies, foreign trade and economic policies, financial policies and foreign policies, and provide financial support to the development of China's foreign relations and international economic and trade cooperation. Following the resolutions of the 17th CPC Congress and the Sixth Plenary Session of the 17th CPC Central Committee, the Export-Import Bank of China will beef up its efforts to provide financial support to leading companies in the culture segment in order to advance the development of China's cultural industry, and promote cultural and technological innovation, the Chinese culture, and Sino-foreign cultural exchanges.
As a top private company in China, Wanda Group, has been in a leading position in the sectors of China's commercial real estate, luxury hotels and cultural industries. Particularly in recent years, Wanda Group has considered its culture and tourism activities as key and priority businesses. In the cultural sector, Wanda Group has entered into large stage performing arts, film screenings production, culture and entertainment chains, and Chinese calligraphy and painting collections, with a total investment of more than RMB10 billion, ranking the top in terms of investment in the Chinese cultural industry.
Wanda Group and the world famous American Frank International Investment Group established a joint venture in performing arts, which will invest RMB10 billion to build the world's highest standard stage performing arts programs in Wuhan, Dalian, and Sanya, and create a Chinese culture brand with global influence. Wanda Cinema Line is Asia's No. 1 theaters, with 15% of market share nationwide. "Super Star KTV" is a Wanda-invested entertainment chain, with 45 outlets opened in China. Wanda Group is one of the largest companies with non-government collections, focusing on modern and contemporary calligraphy and painting works by Chinese masters. Over the twenty-plus years, Wanda has collected nearly a thousand pieces of museum-collection-level works.
In the field of tourism investment, Wanda Group, teaming with three other top Chinese private enterprises, ie China Oceanwide, Legend Holdings, and Yifang Group, have invested a total of more than RMB100 billion in the Changbai Mountain, Xishuangbanna, Dalian Jinshi to build world-class international resorts, among which the Changbai Mountain International Resort will open in July this year.