one week. Fuzhou Wanda's visitor volume reached 1.5 million.
Dec 21,2010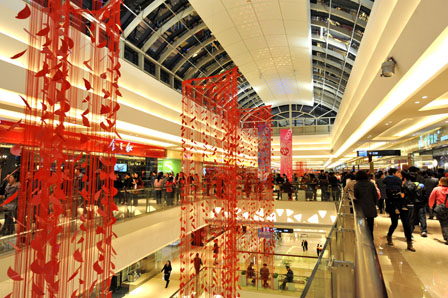 On the opening day, Wanqian Mall at Fuzhou Financial Street attracted many city residents.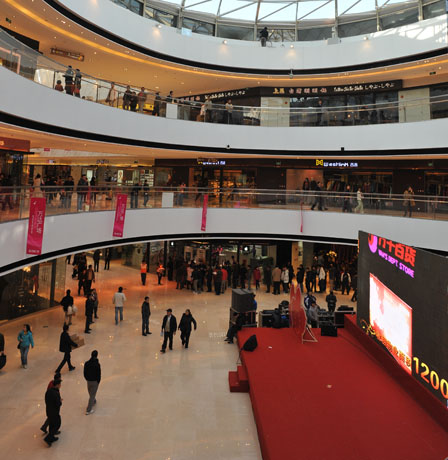 Guangzhou Baiyun Wanda Mall was bustling with buyers.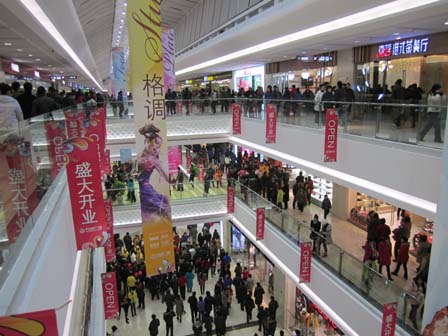 Shaoxing Keqiao Wanda Plaza's interior pedestrian walkway was bustling with human traffic.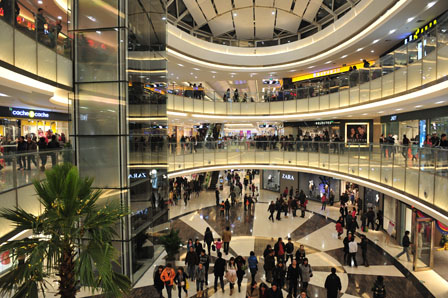 Wuhan Lingjiaohu Wanda Plaza was bustling with human traffic.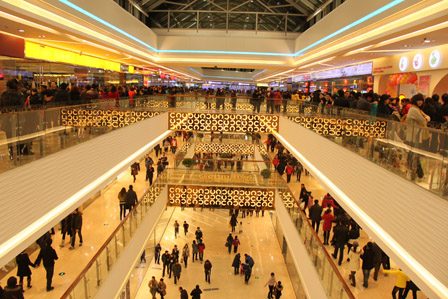 Hefei Baohe Wanda Plaza was bustling with human traffic.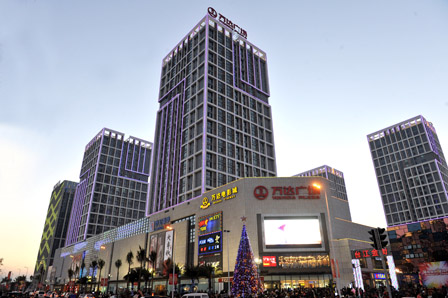 Exterior view of Fuzhou Financial Street Wanda Plaza.
From Dec 17th to Dec 23rd, Dalian Wanda successively opened 5 new plazas in Guangzhou, Shaoxing, Wuhan, Fuzhou, and Hefei. The most noteworthy point is, the moment these Wanda Plazas are opened, visitor volume exceeded 300,000. Fuzhou Financial Street Wanda Plaza's total visitor volume after opening for 5 days exceeded 1.5 million, all of which largely exceeded last year's opening visitor volume. According to reports, over 15 Wanda Plazas were opened in 2010, with new property area of three million square meters, putting Dalian Wanda in the lead in the commercial property sector.
After over a decade in commercial real estate development, Dalian Wanda has formed a mature business model, and a unique competitive advantage. It has a complete industrial chain, and strong business resources and operational capabilities. Now Wanda Plaza Dalian Wanda can achieve large-scale work replication, being able to open one busy plaza after one busy plaza. The Wanda Plaza that was recently opened at Fuzhou Financial Street, had seen over 1.5 million of human traffic in 5 days since opening, with a daily average of 300,000 people, which has set a new record in China's commercial history. It is particularly noteworthy since Fuzhou City population is barely over 2 million, and the economy is relatively backward as compared to China's other capital cities. What's more, Wanda Plaza is not even located in the centre of Fuzhou City. This goes to show that Wanda Plaza has the capability to create an independent commercial district and city centre.