Successful bid for Hefei's Swan Lake Project
Oct 11,2010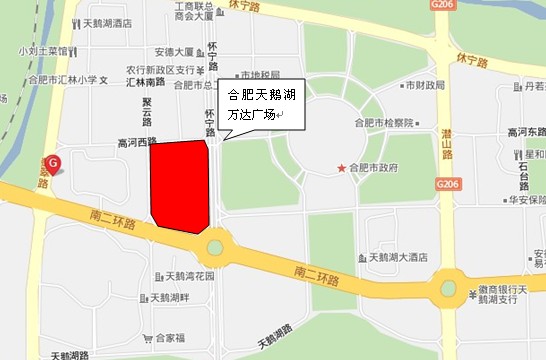 In the morning of 3 September, Dalian Wanda successfully won the bid for the land lot numbered ZWQTB-011 in the Hefei Administration Zone at the price of RMB5.46 million per mu.
The lot of land is situated in the Hefei City Administrative Zone, at the northeastern corner of the junction of Huaining Road and South Two Ring Road, with a total area of 94.21 mu for commercial and office use. The selling limit is 40 years for commercial and office use. The reference base price was RMB3.6 million per mu. The transaction totaled RMB 514,386,600. The land price was RMB8,189.96 per m2, and accommodation value was RMB2,047.49 per m2, with a premium of 51.67%. It was called the "Number One Golden Land" of the Hefei Administrative Zone.
At present, intensive preparation to start working on the new land is in progress. When the public square is built, it will become the largest commercial circle of the Administrative Zone.